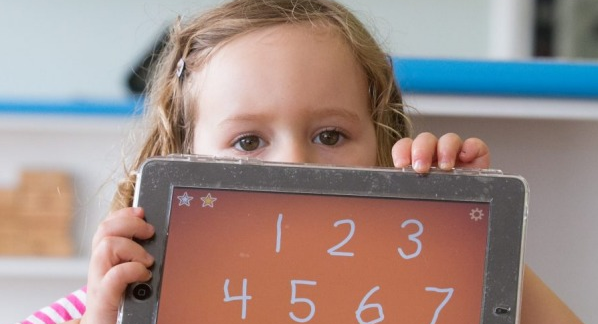 It's the modern parent's dilemma: to give in to the allure of the iPad, or endure the screams of a bored child.
New research suggests it no longer has to be a guilty choice because tablet games can be advantageous in aiding the educational development of children.
Research conducted by Swinburne University of Technology has found children who learn a specific skill either on a tablet or online are able to transfer that skill into the real world, something experts say is important for development.
"Our research suggests that these kinds of 'replacement activities' can work just as well as the real thing, as kids seamlessly transferred what they learnt on the iPad to the physical versions," said Swinburne senior research fellow, Dr Jordy Kaufman.
Advertisement
'Replacement activities' in the study included chess and puzzles.
The study – based on a sample of 50 children – included asking participants to piece together a puzzle after practising on 2D and 3D forms. In the final test, the children who practised on the 3D model performed at the same level as the children who had practised on the 2D model, suggesting skills honed on the tablet were transferred to the physical puzzle.
"There was no evidence that children who practiced using the 3D puzzle performed any better on the final 3D trial than children who practiced using the 2D model," said Dr Joanne Tarasuik, the other lead researcher.
Dr Tarasuik said the study highlighted the potential for children to learn real-life skills on touch screen devices.
"Children could have never been exposed to a game of chess before, but if they learn to play it on a touch screen device, then they may have no difficulty playing a physical version of the game," she said.
However, the effects of iPads on children's development remain a controversial subject, with a study in US journal Pediatrics saying iPad use in early childhood may limit important social skills.